Our services are desired by home owners, realtors, insurance companies, attorneys, architects, developers, and city planners, including the Town of Webster.

Property owners and developers come to McMahon LaRue Associates to expand their own collective knowledge and expertise. Clients seek advice from the firm for civil engineering and remedies for FEMA properties located within a flood hazard area.

We serve our clients and deliver:
Drainage studies
State Environmental Quality Review (SEQR) compliance
Contract documents
Feasibility studies
Site work estimates & Letter of Credit Preparation
Construction inspections
Water main & sewer designs
Earthwork calculations
Storm Water Pollution Prevention Plan (SWPPP) preparation, inspection, and reports
NYSDEC SPDES permitting & storm water compliance
Commercial site designs
Subdivision design and layouts
Perc tests and design of septic systems
FEMA flood plain determination and issue flood certificates/mitigation
FEMA site damage analysis
FEMA Public Assistance Program support (subject matter expertise available)
In delivering FEMA services, the firm assists corporations and municipalities seeking FEMA reimbursement for flood damage, and works toward making property useful, while decreasing insurance costs. McMahon and LaRue do not charge for preliminary-office analysis to determine FEMA floodplain exposure.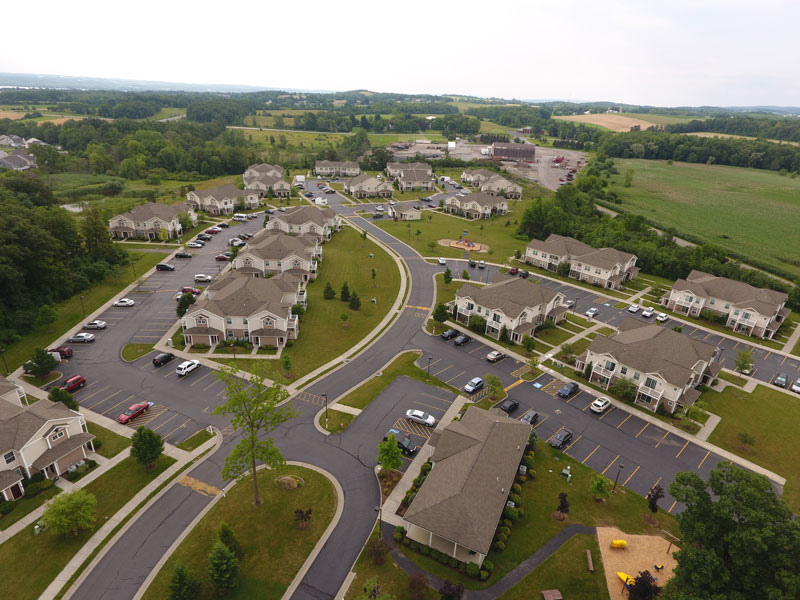 Common concerns regarding home ownership include: property lines; flood elevation; pre-purchase property evaluations; site constraint management.

Realtors depend on us to handle FEMA floodplain questions and issues for them and their respective clients.

All our work with insurance companies is focused on FEMA floodplains, with the goal of reducing insurance costs.
---

We are presented with legal issues involving property lines, property and fence disputes, prepa-ration for land transactions, refinancing, and development opportunities.

Developers need us when they are interested in a parcel of land or are trying to grow their business into out-of-town parcels in our area.

Site planning and site designs are what we deliver to City/Town Planners for their review and approval.
---